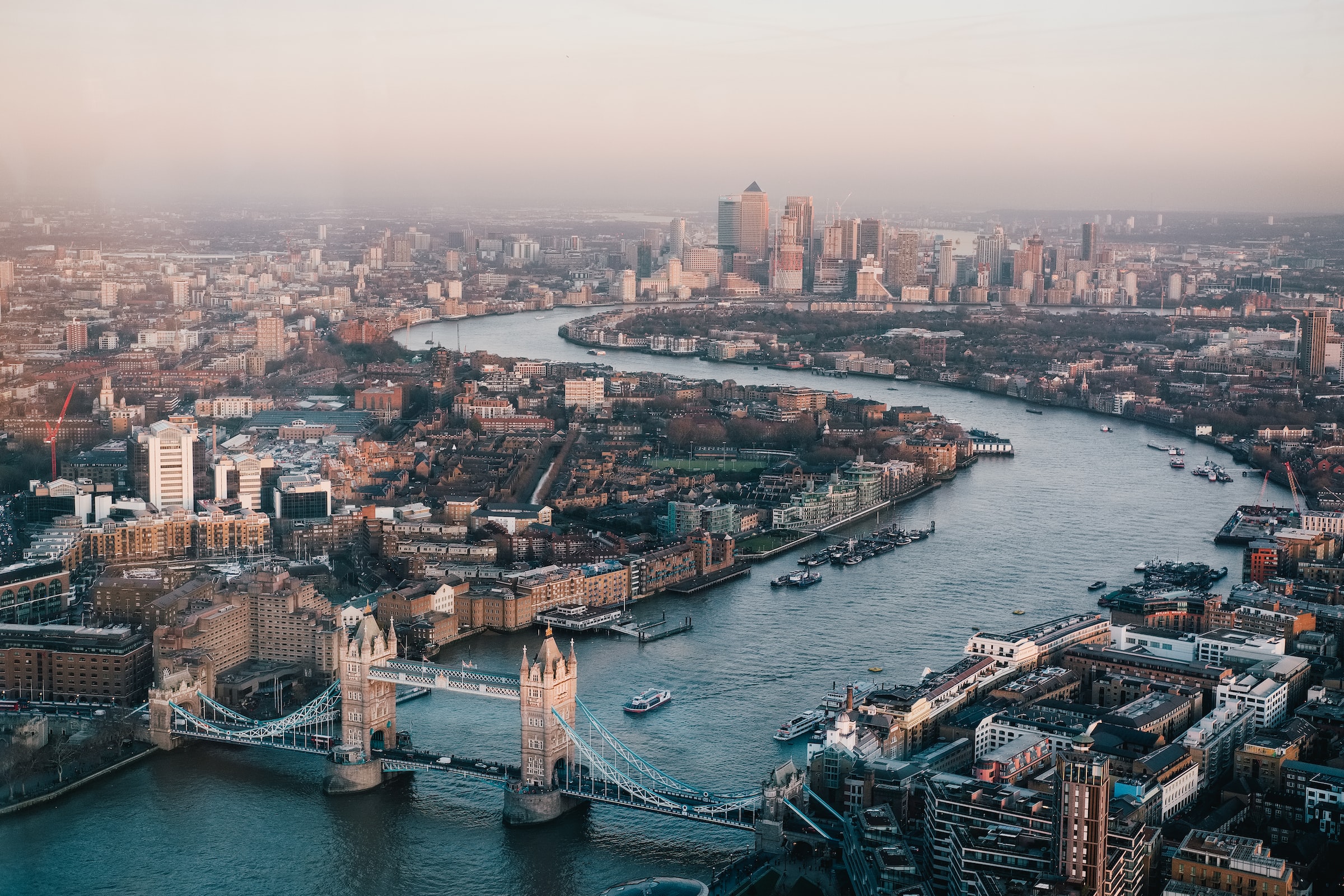 Welcome to
Stroud Green WI
A Women's Institute based in North London we are a place to bring together crafty and community-minded women for fun and mutual support.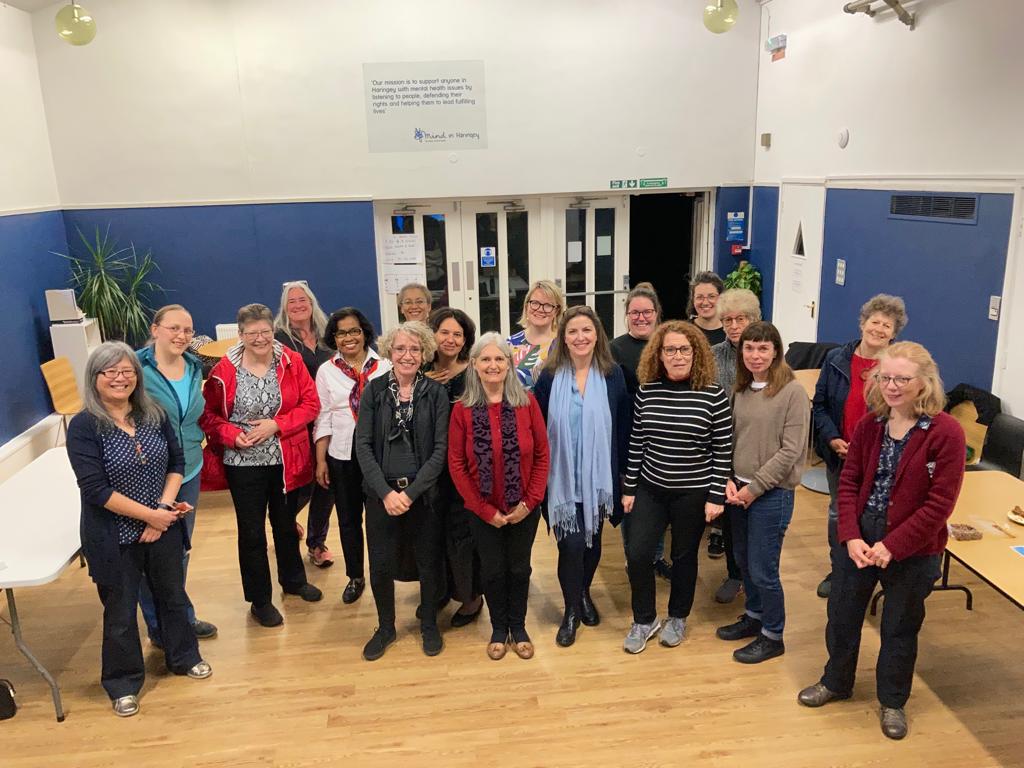 Who We Are
We are a Women's Institute in Stroud Green, North London, created in 2011 to bring together women from Stroud Green, Crouch End, Finsbury Park, Harringay and Tottenham.
Being a member of the WI is very much about having fun, but it's also about a commitment to one's community which we do through charity fundraising for local groups.
We usually meet on the 3rd Monday of the month, 7.30pm at Mind in Haringey. Our meetings are a mix just like our members and we do everything from hear speakers, to getting crafty; from tasting food, to learning to dance, and of course we have a good natter and a cuppa!
SGWI means to me …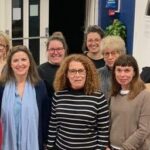 "Meeting interesting women who live on my street"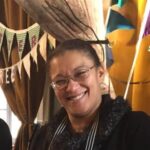 "A source of inspiration, learning and lifelong friendship"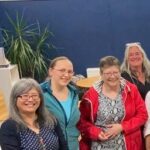 "Friendship, information, community, crafts, cake and fun"
What We Do
Meetings
One of the aims of the WI is to provide both education and friendship so we hold 11 meetings each year with a variety of activities, we cover everything from Morris dancing to paper craft, cheese tasting to climate change.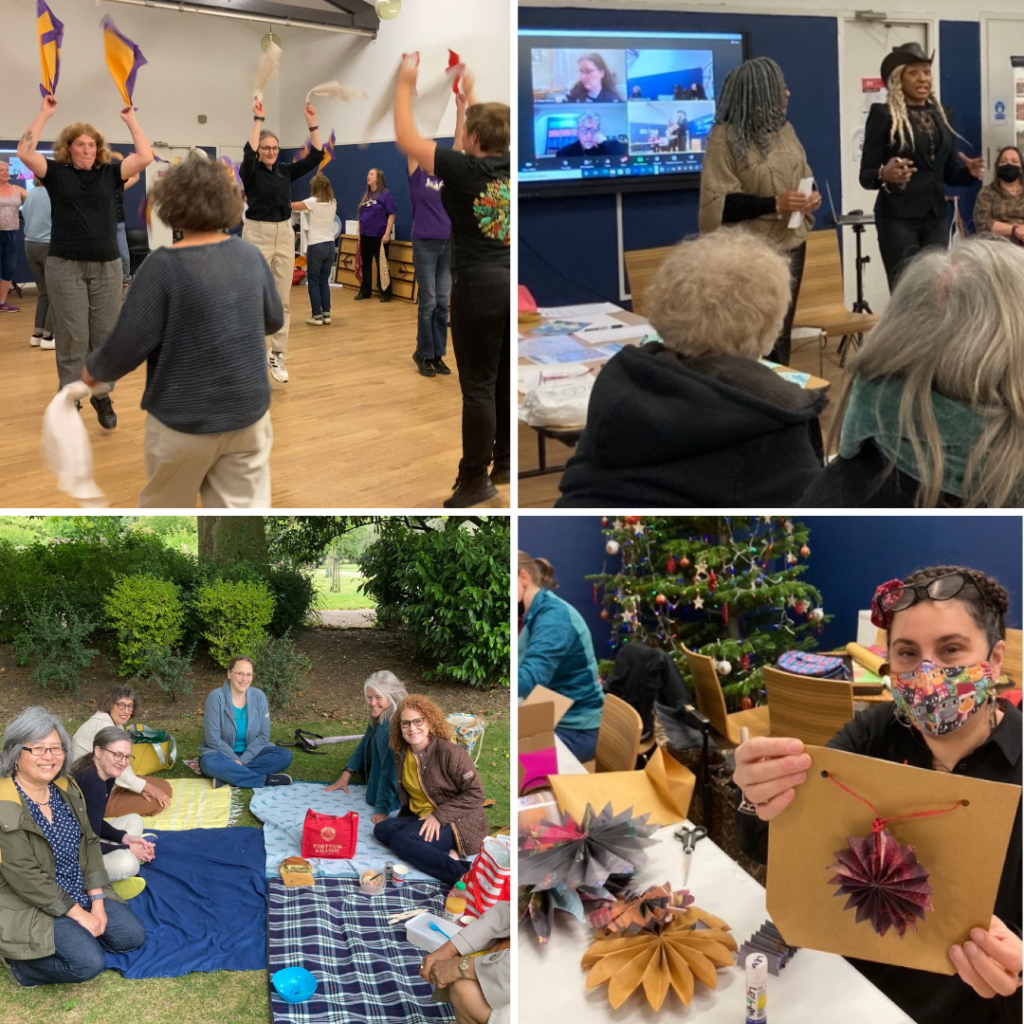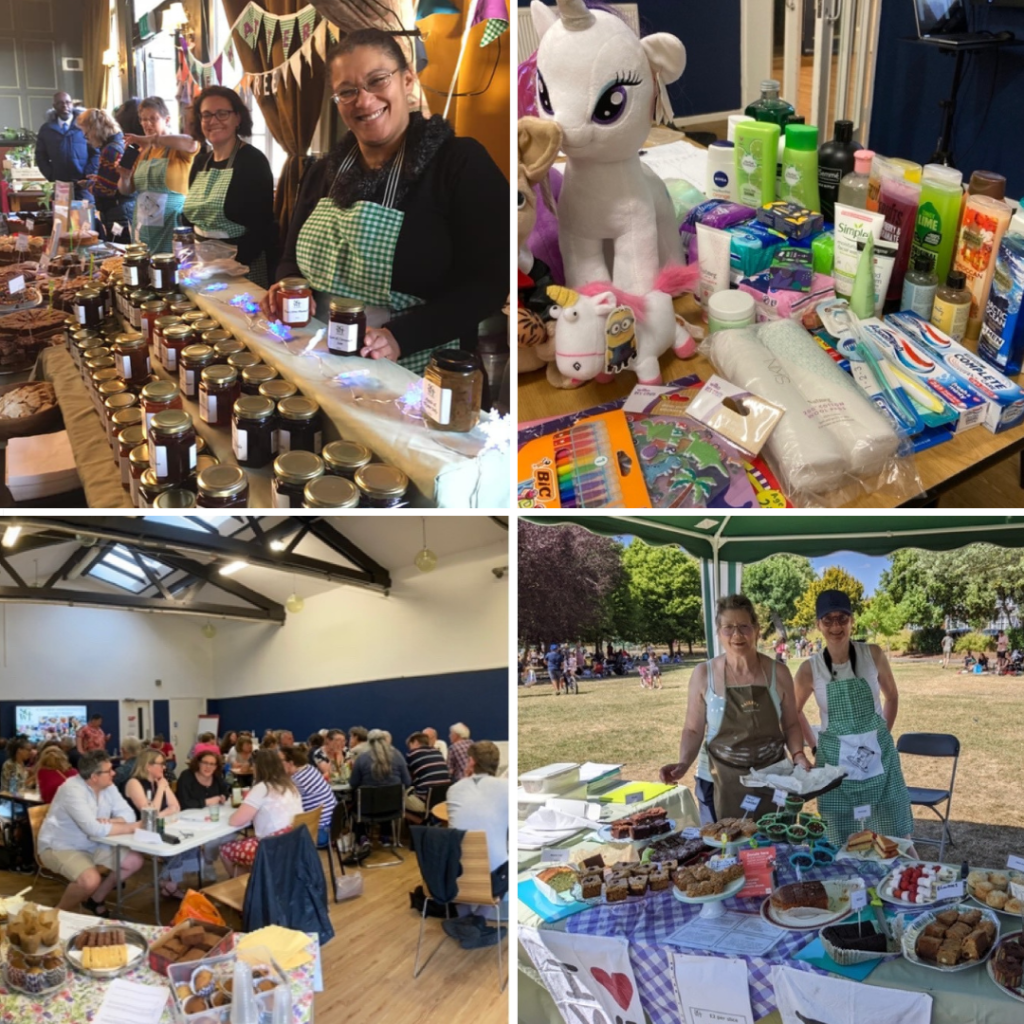 Fundraising
Every year we pick a charity to support and raise funds for. We also support local organisations practically with donations of items, such as toiletries for women's refuge, coats for the homeless and the local food bank.
Campaigns
As a national group the WI votes on a yearly campaign for issues proposed by members; to take action on local, national and global issues. The WI have been active campaigners for over 100 years and we encourage members to join in where they can.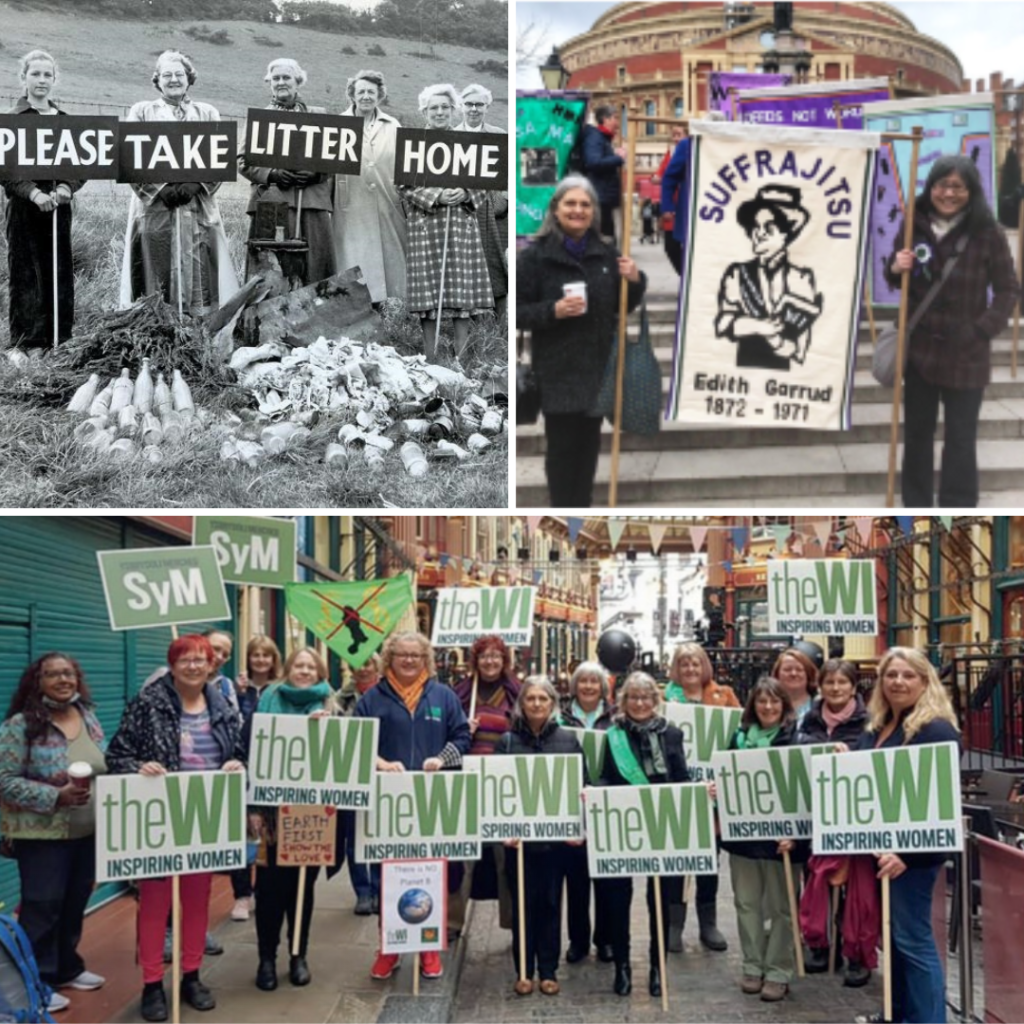 Come Join Us
Keep up to date
To join our mailing list drop us a line on stroudgreenwi@yahoo.co.uk or check out our social's on Facebook, Instagram & Twitter to see what's coming up @ Stroud Green Women's Institute.
Membership
As a Member you can come to all our meetings & activities, there is an annual membership fee and for more details send us an email. You can also come as a visitor to check out us out before you commit to full membership. We charge a £5 visitor fee to help cover costs.
Where we meet
We usually meet on the 3rd Monday of the month, 7.30pm at Mind in Haringey, Station House, 73c Stapleton Hall Road, London, N4 3QF. Nearest stations Finsbury Park & Crouch Hill.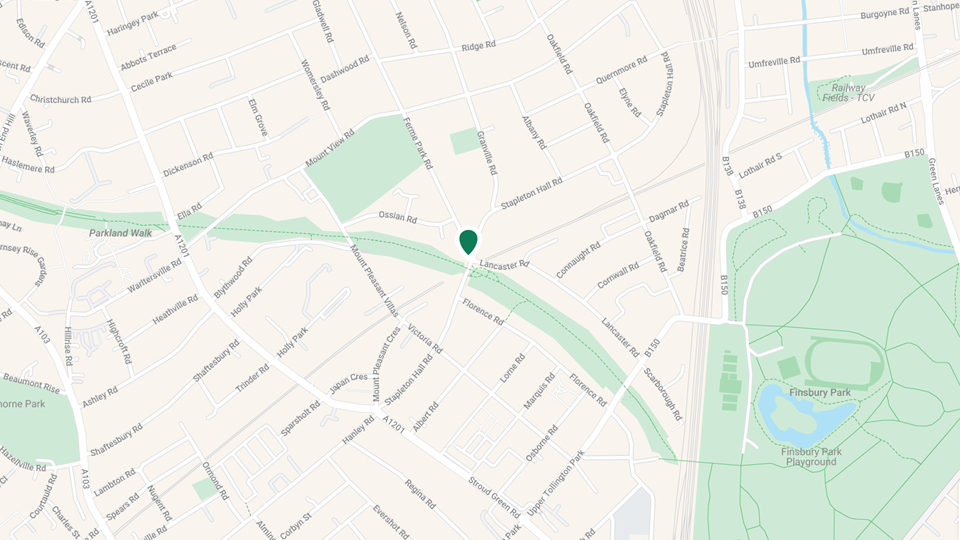 The Wider WI
The National WI
The Women's Institute is a national organisation, called National Federation of Women's Institutes (NFWI), which all local branches are part of. We are a unique organisation shaped by its members. Started in 1915, we set out to give women a voice and to be a force for good in the community. Since then, our members and our ambitions alike have grown tremendously. Today, we are the largest women's organisation in the UK and we pride ourselves on being a trusted place for all women of all generations, to share experiences and learn from each other. A WI membership offers the opportunity to meet women in your local area, to make friends and make a difference in your community. We campaign nationally on a wide range of issues and provide life-long learning and self-development opportunities for women in England and Wales. To find out more check out the National Women's Institute Website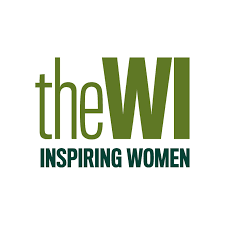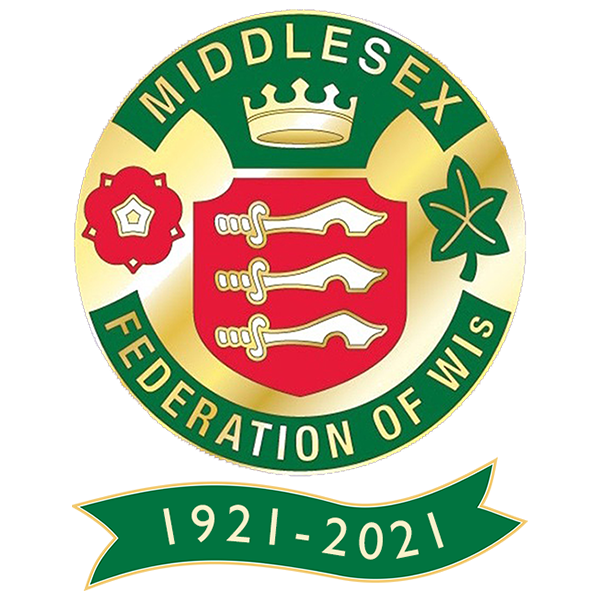 Middlesex Federation
This is the geographic group of 44 WI's we are part of covering the historic area of Middlesex created by the Anglo Saxons! Middlesex Federation of WIs (MFWI) is the umbrella organisation that co-ordinates some activities and provides an additional link to the National Federation (NFWI) for local WI's. It offers help, support, advice and training to its local WI committees. To find out more check out the Middlesex Federations website